Please help with a donation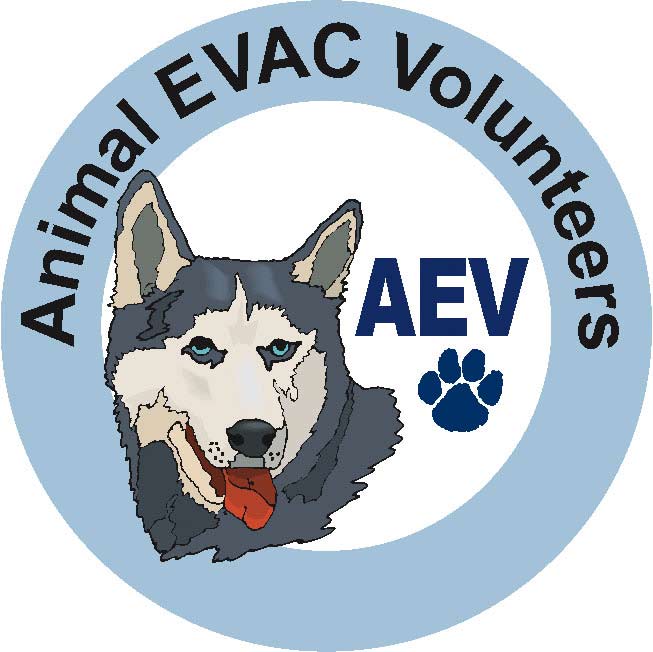 Donating Funds
Click on the link below to make an online donation through Paypal, or send a check to AEV, PO Box 123, Pine, CO 80470-0123.

Your donation of funds, materials or time helps us to be able to make pets safe in times of crisis. We are a 501(c)(3) charitable organization, for which all donations can be deductible (as allowed by tax rules).
Federal Employees: AEV has been included in the 2013 Combined Federal Campaign in the following Western Regions: Cheyenne, Intermountain, Pikes Peak, Rocky Mountain, and Weld. AEV's designation is 94765. We would appreciate your support!
Donating Materials
In addition to funds, we are currently in need of the time & material donations listed below. To donate these or other materials, please contact us at info@animalEVAC.org.
Note: In exchange for your donations of funds or materials greater than $200 in value, we will freely advertise your organization's contact information for one year on this website, if you like.
Time and Material Contributions We Currently Need
* Trailers and/or truck dog boxes for hauling animals
* Personal Protective Equipment (PPE) for wildland firefighting
* Slip Leads and biscuits/treats for dogs and cats
* Supplies suitable for animal field work (large paper clips, masking tape, Sharpies, pens, clipboards, bleach, spray bottles, pillow cases, leather gloves, forms boxes/clipboards, towels and blankets).
* Large and small dog crates
* Screen printing, stamping and embroidery services
* Qualified people to volunteer as AEV animal handlers and transporters


Much Thanks to All Our Donors for Their Help
Thanks to the Hunt Alternatives Fund for a $10,000 grant in 2006 for general operating expenses, including the purchase of radios and personal protective equipment for use in wildland fires.
Thanks to the Animal Assistance Foundation for a $1,000 grant in 2007 for the purchase of animal handling equipment and pet first aid training.
Thanks to Sign Masters for the donation of our AEV truck signs.
Thanks to Petsmart and Petco for the donation of our pet carriers.
Thanks to Joe Pitman for ongoing maintenance of our domain names.
Thanks to Valerie Natzke for our first AEV rescue trailer.
Thanks to Mobile Tire for the near new tires for that trailer.
Thanks to Conifer Auto Body for the paint job on that trailer.
Thanks to ASPCA and Conifer Newcomers and Neighbors for their donations to support the purchase of our second trailer.
We also greatly appreciate the ongoing training and other support provided by the following organizations:
Elk Creek Fire/Rescue
Intercanyon Fire/Rescue
Platte Canyon Fire Protection District